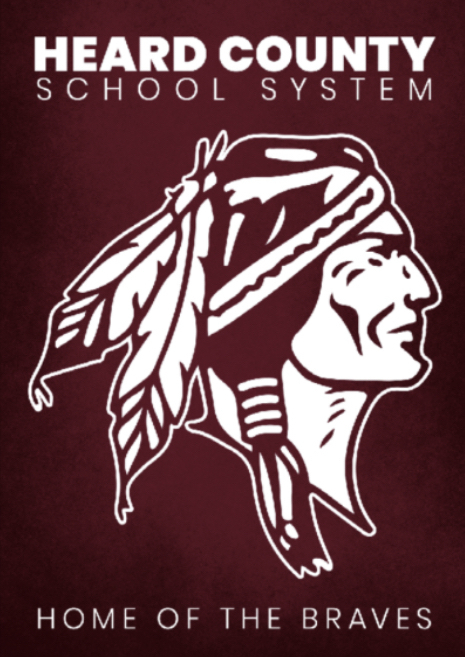 We're thrilled to announce Heard County School System's new app! Carry "The One Brave Nation", in your pocket. Download the app on Android or iPhone. Watch the video on you tube with this link,
https://youtu.be/Byi8PtslDb4
Please download the app so you can stay connected.

We will have locker content pickup on Tuesday June 9th and Wednesday June 10th, from 2-7 pm each day. This will be for students that left personal items in there lockers and would like to retrieve them. Not all students had contents left in their lockers. Pickup will be at the front of the school just like Chromebook returns.

Heard County Middle School NEW Student Registration Tuesday, July 21 & Wednesday, July 22, 2020 BY APPOINTMENT ONLY These days are only for NEW students transferring to HCMS (not for students entering 6th grade coming from HCES, EES, or CES). To make your appointment, call the middle school at 706-675-9247. Please bring the following with you when you come for your appointment:  Withdrawal form from previous school  Transcript (or last report card )  Social security card (or copy)  Birth certificate (or copy)  Shot records and vision/hearing/dental certificate  Driver's license of parent/guardian  Custody paperwork (if applicable)  Heard County proof of residency (lease, mortgage, deed, or most recent property tax, home insurance, electric, water, gas, or landline phone bill) If these days don't work please call to make an appointment.

Yearbooks will be given out at Open House!!!
Per Governor Kemp's Executive Order, Heard County School System will remain closed until Monday, April 27th. We will continue to operate with online learning during this time period. If you have internet connectivity issues please reach out to your child's teachers and principal.