Congratulations to the top three in our Spelling Bee! Ethan Johnson(1st), Abi Hampson (2nd), and Mason Cash (3rd). Awesome job everyone.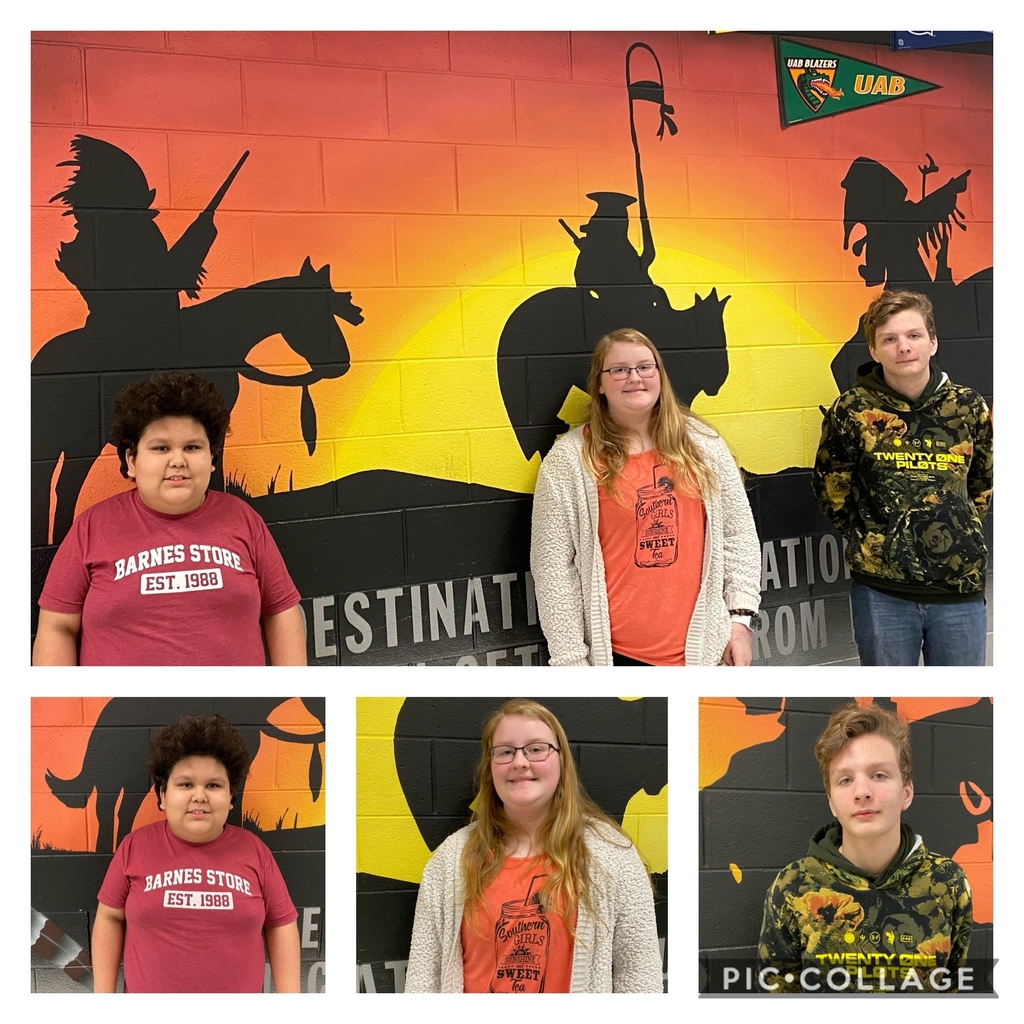 Welcome Back students.... We are anxiously awaiting your return. Let's get off to a great start and finish strong! School starts on Wednesday, January 6th. Thank you and have a great day.


Senior Night is tomorrow night for our basketball programs. Girls tip at 6, senior ceremony in between games, Boys tip around 7:30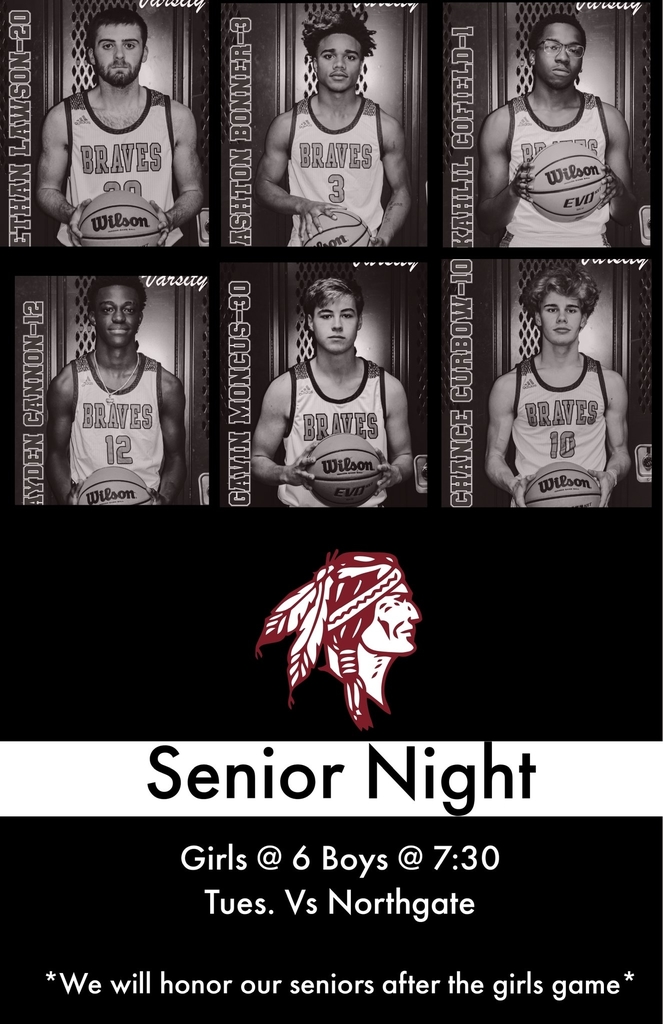 Congratulations to Leroy Marsh on being named AA Preseason 2nd Team All-State!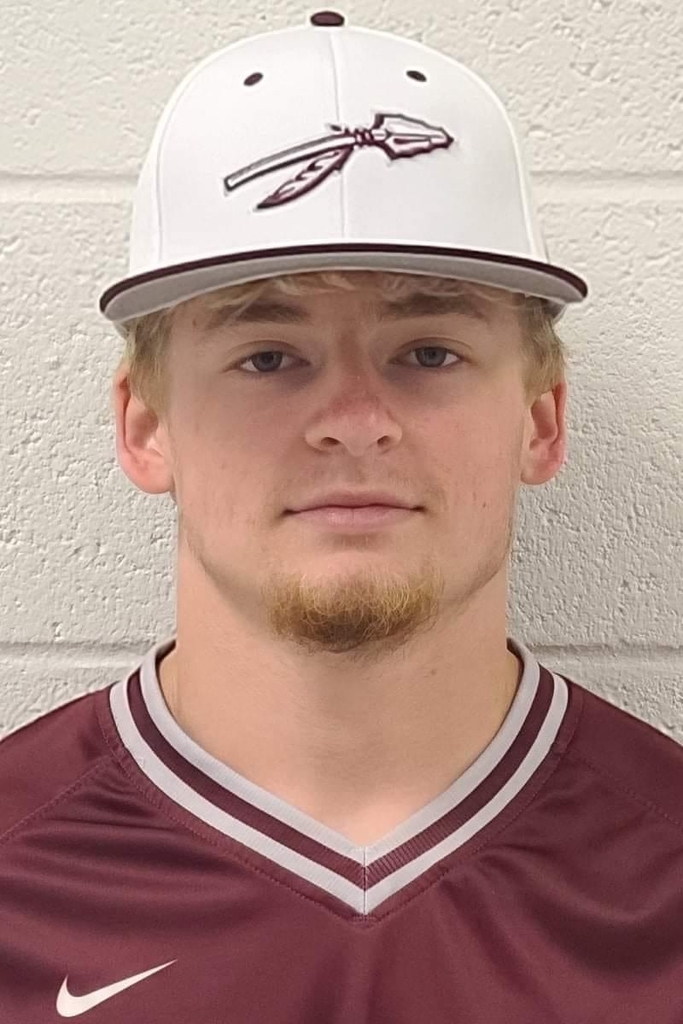 HCMS Basketball & Wrestling: Here's a diagram/layout of our gym-seating arrangements. This has been implemented in order to help prevent the spread of COVID. Please review this diagram. It will also be posted in the lobby/concession area of the gym. Thank you Coach Lasseter for the diagram and setup.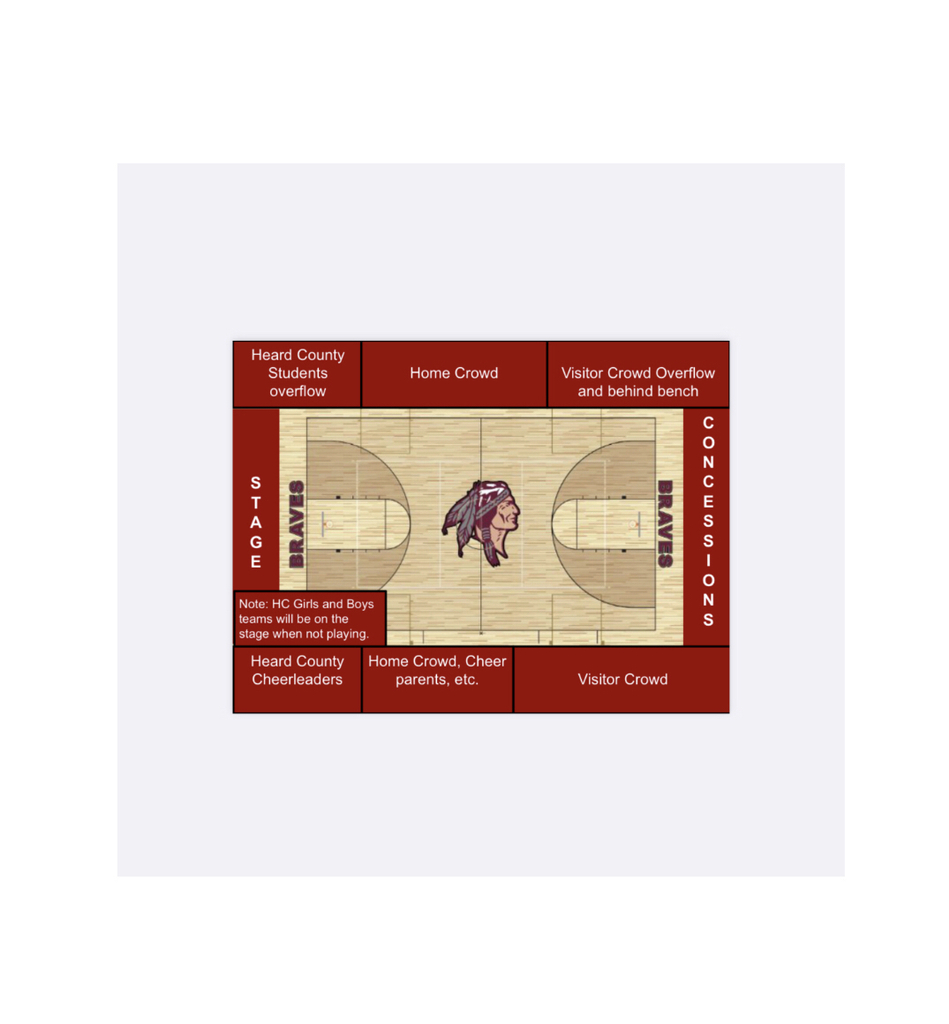 Mackenzie White wins AA Softball Player of the Year award and Coach Matt Hornsby wins AA Coach of the Year award! Congratulations to both of these Braves.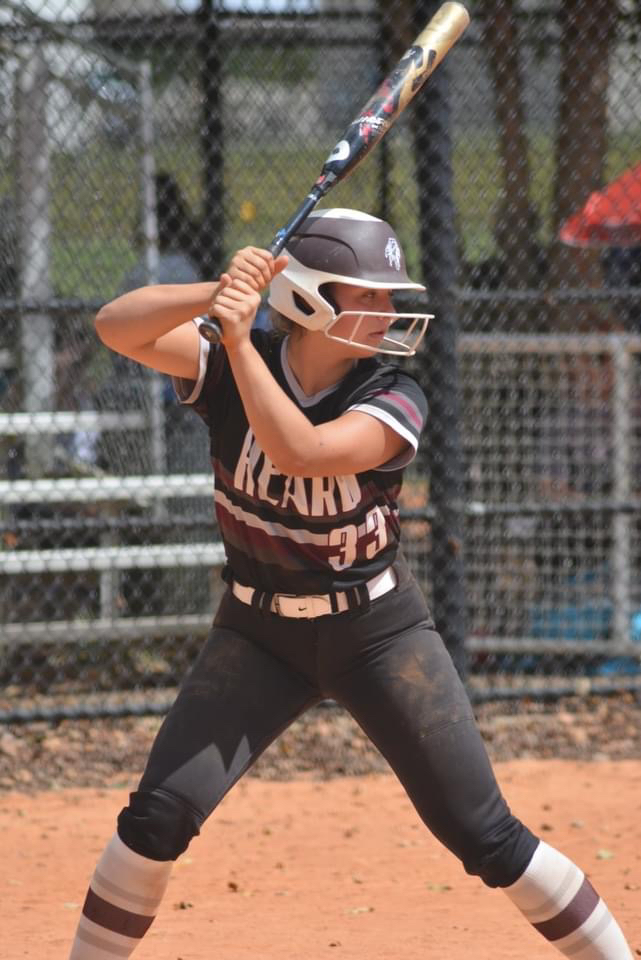 HCMS will Celebrate National Ugly Christmas Sweater Day next Friday December 18th. So find the best ugly Christmas Sweater for that day.

Parents here is a breakdown of the total number of tickets available for basketball games and wrestling matches at all the Carroll County venues that we visit. Also to note is that Carrollton City Schools are only allowing parents to attend.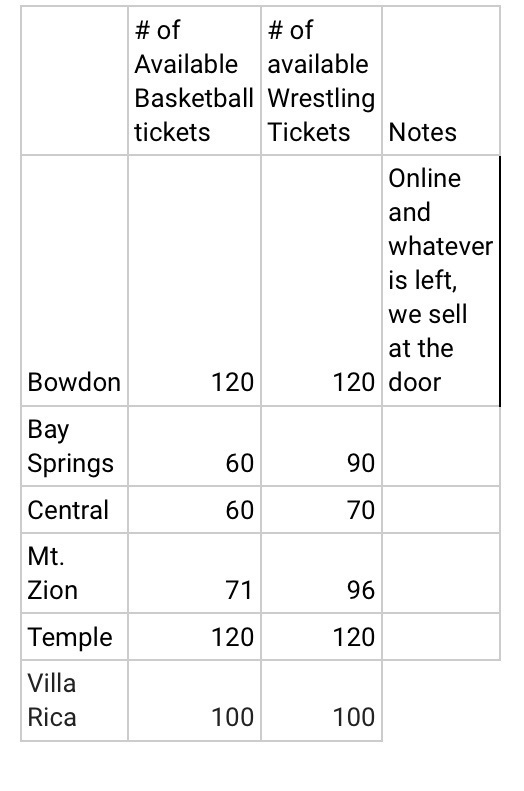 Reminder: Heard County Middle School will be back at school on Monday December 7th. We can't wait to see your little darlings. Please be safe and have a Blessed Day.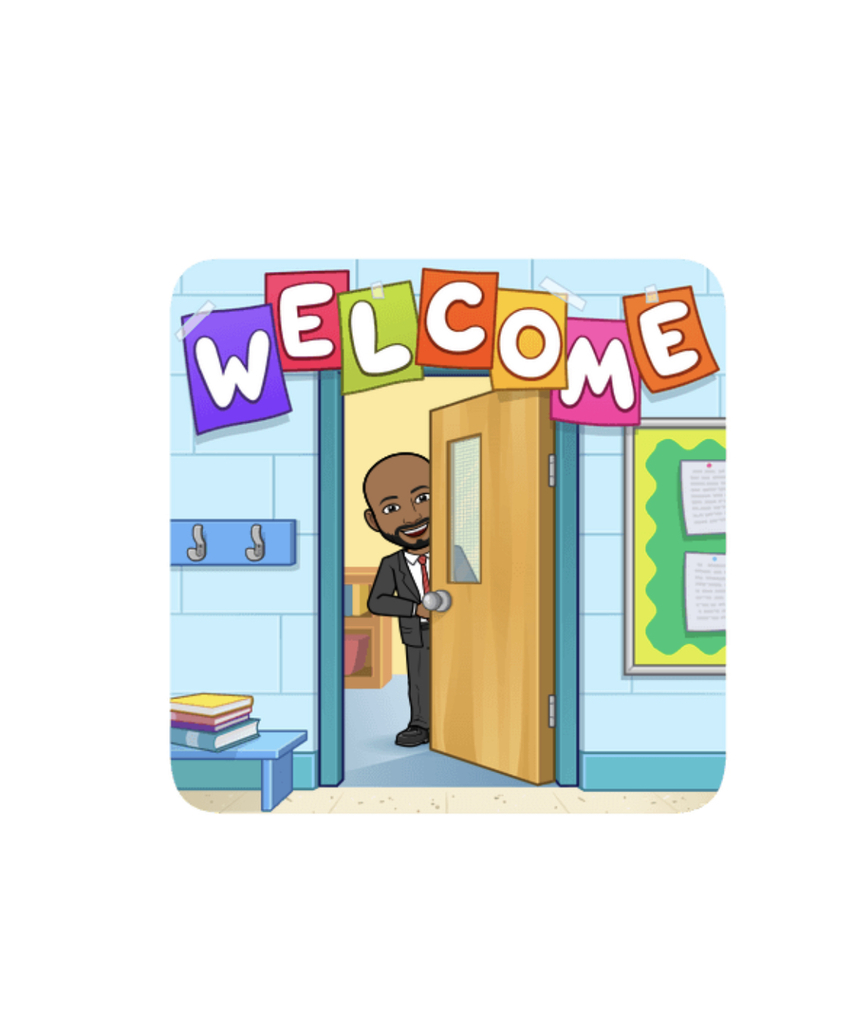 Heard County Middle School: Encore Classes- Please remember that your child has to join their Encore Classes through Google Classroom & Google Meet. The teachers are waiting anxiously to interact with them. I don't want them to get behind in their Encore Classes. Thanks and have a Blessed Day.
Update to Virtual Meal Pick-ups: We will be changing the location of the virtual meal pick-ups to Heard High School rather than Heard Middle School due to staffing concerns. You will be able to pick up your pre-ordered meals by driving around the back of the high school by the softball field. Please text 770-328-3095 with your children's names when you arrive. We will place the food on a table. Please wait for us to back away from the table before exiting your car to minimize the risk of potential exposure. Meal orders can be submitted using this form (
https://form.jotform.com/203333665255050
) up until midnight tonight in order to get a free lunch for tomorrow and breakfast for Wednesday morning. Menus can be viewed at Mealviewer.com - Heard Middle School but are subject to change. If you have any questions, you can email
melissa.vannorden@heard.k12.ga.us
We are extending our deadline for virtual meal pick up to midnight the night before. So if you would like a free hot lunch for your child tomorrow and a breakfast for the next morning, please fill out this form
https://form.jotform.com/203333665255050
by midnight tonight! We need these orders to make sure we prepare the correct amount of food for our virtual students. Check out Mealviewer.com to see what's on the menu!
HCMS Bell Schedule

HCMS Homecoming Week Dress Up Themes. Oct 5th-8th
HCMS "Virtual" Book Fair is here from October 5th - 18th. See details: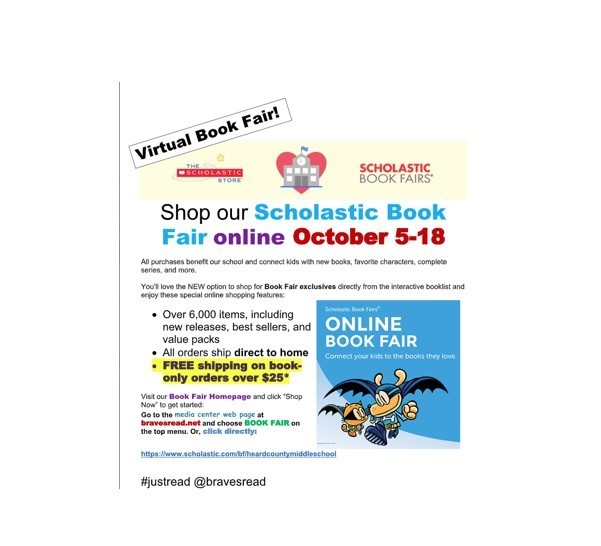 A lot of great stuff going on in our Middle School Art program! Click the link below to see the recent artwork created by our talented students.
https://heardmiddleart.blogspot.com/

Heard County School System will be closed for children on Thursday, September 17th. School will be closed due to an overabundance of caution after watching the 11:30 a.m. National Weather Service briefing. We have large concerns for the amount of rain forecasted for our area. Dirt roads and gravel roads will likely be washed out and make travel impossible in some areas.
Heard County has a new Powerschool Code for you to enter on the Powerschool app! When you open the PS app, please enter JWJQ. You must uninstall the current app and reinstall the app so it will work with the new code. The new Powerschool Student/Parent Url is
https://heard.powerschool.com/public/home.html

If you did not receive your schedule at open house, please come to the table set up at the front entrance of the school in the morning to get yours.